Can't find the right trailer to fit your needs? Let us help you design a custom trailer that is right for you. We have over 25 years of experience in the trailer industry and we can put our knowledge to work for you. Contact us at 801-627-2526 or by email at info@tjtrailers.com
Check out some of our custom projects below!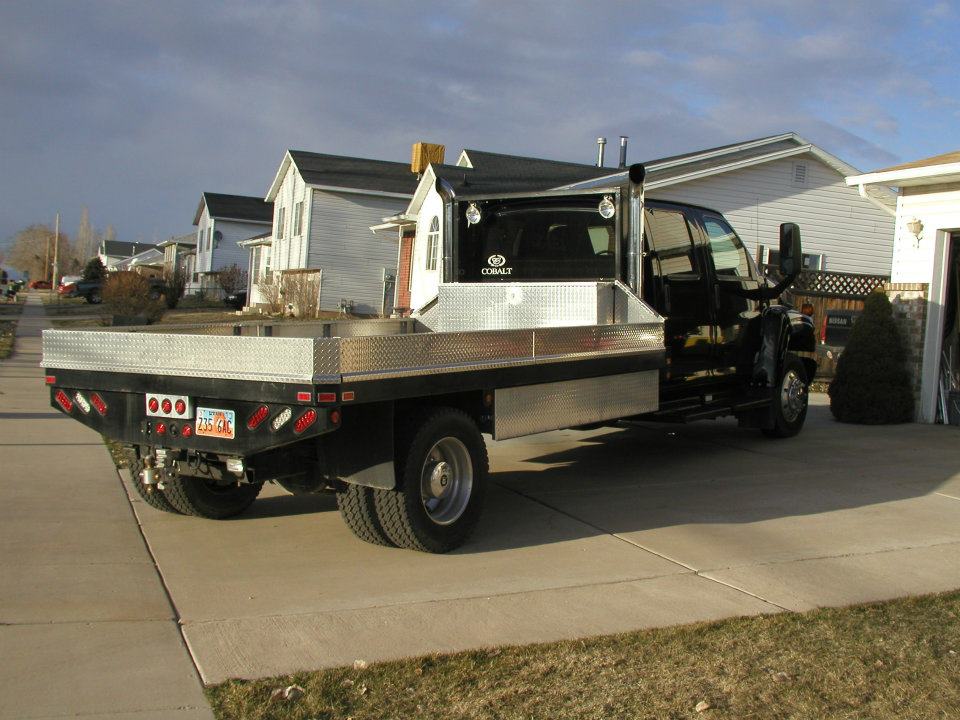 We custom built the bed for this Chevy Kodiak truck. It was a steel bed with custom aluminum
sides and custom boxes. Here's another view.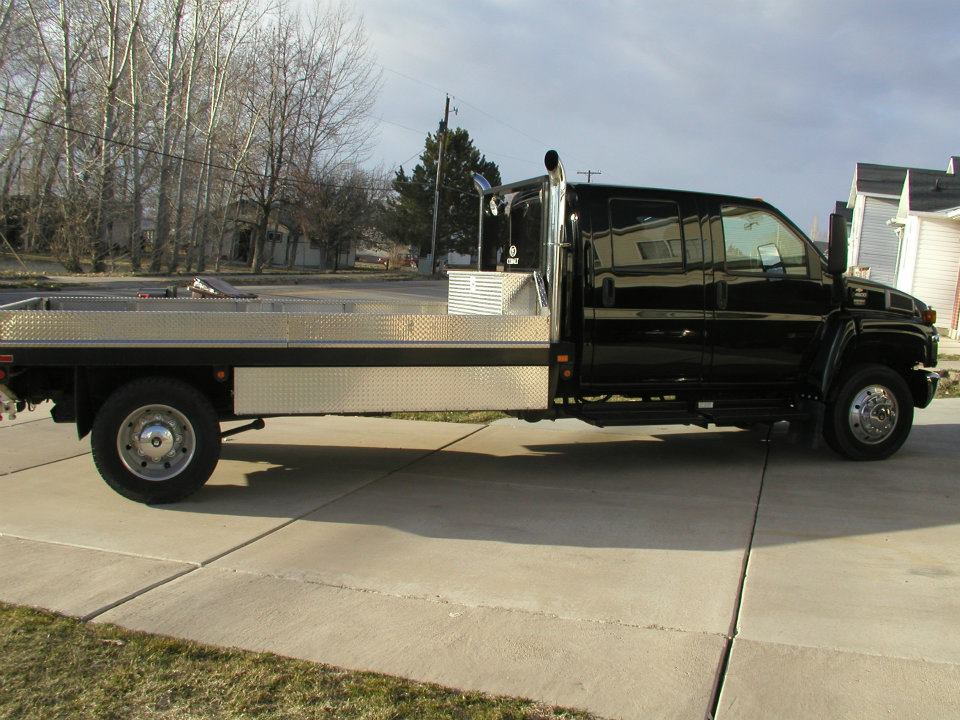 We have built several custom flatbed trailers to meet our customers exact needs. This trailer
was built to mount and haul a communications satellite to it.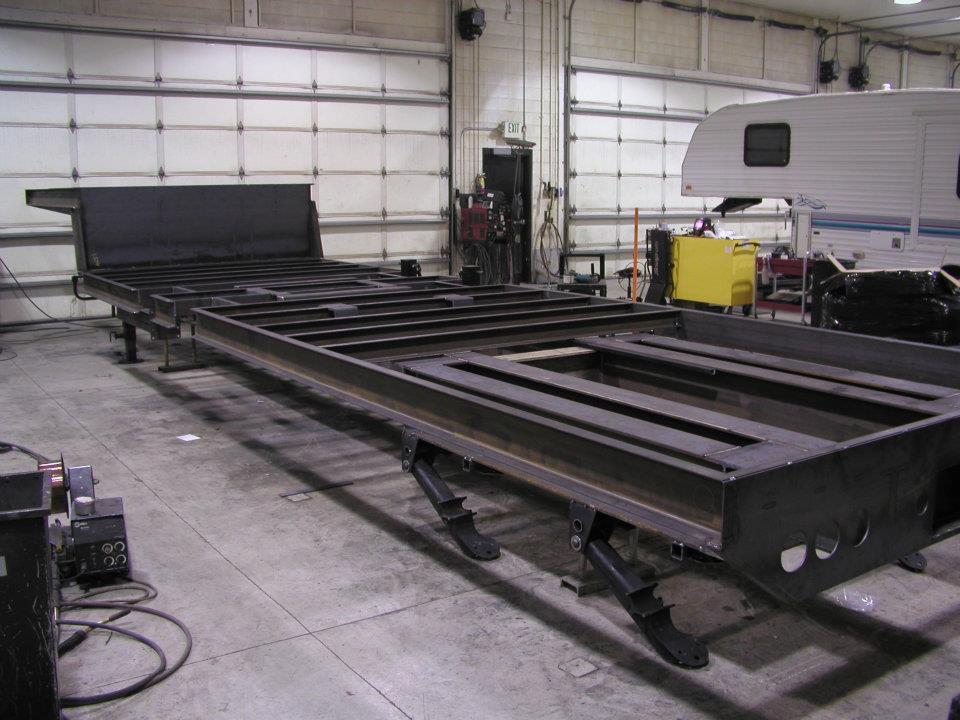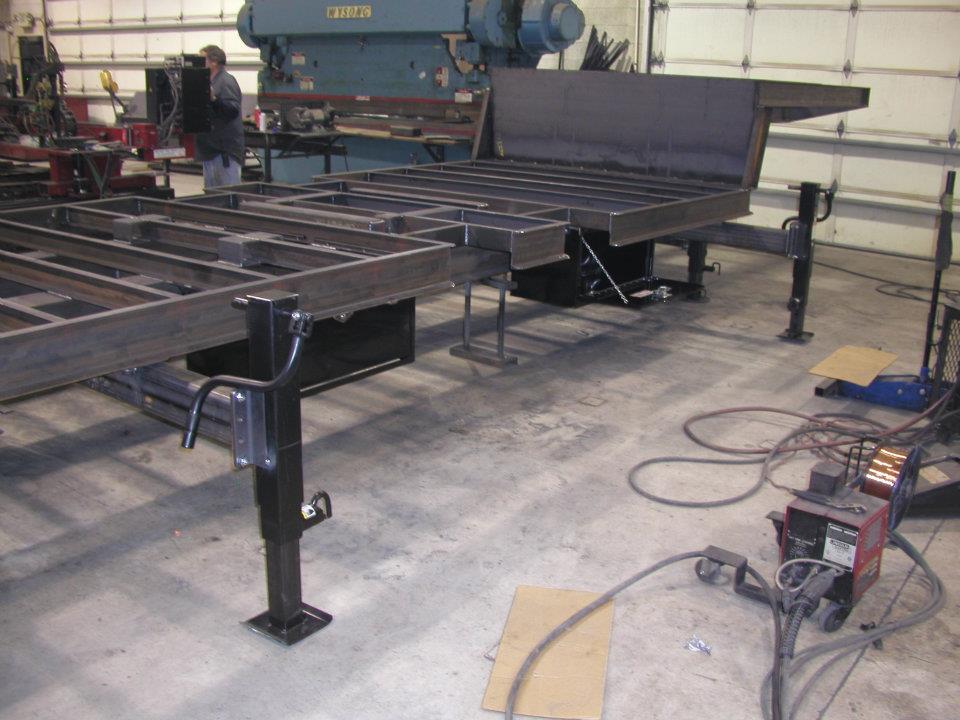 The above pictures are in the building stage, and below is the finished product ready for delivery.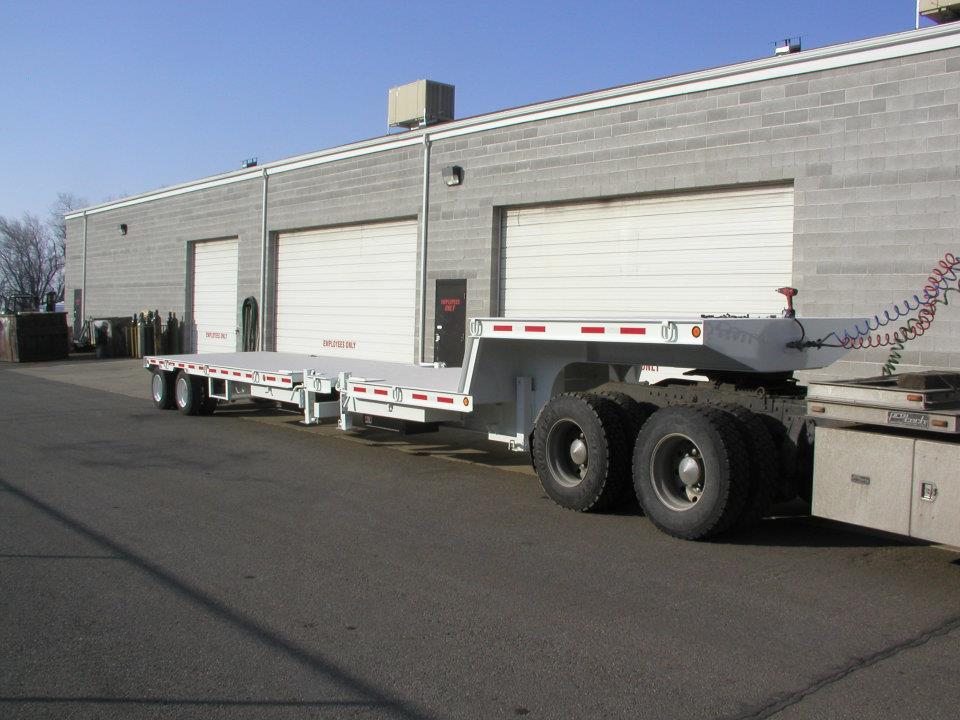 We have also built trailers for the Air Force, Navy and other entities to haul custom equipment
as they have needed. Below are a couple of trailers the Air Force had us build.